Yonge & St Clair | Dr. Jacky Leung, DC, RMT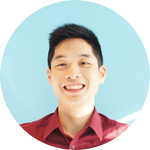 Chiropractor
Registered Massage Therapist
Provides Acupuncture & Orthotics
Hours of Availability
Currently available by appointments only due to clinic expansion. Please email me.
Dr. Jacky Leung is a chiropractor, an acupuncture provider and a registered massage therapist with over ten years of clinical experience.
After receiving his Bachelor of Physical Health and Education (Honours) degree from the University of Toronto, Dr. Leung obtained his Diploma of Massage Therapy from Sutherland-Chan Teaching School and Doctor of Chiropractic degree at the Canadian Memorial Chiropractic College.
Dr. Jacky Leung loves his job but he also loves being active in the sporting community. These activities include basketball, volleyball, soccer, badminton, etc.
Why should patients choose you as their provider instead of others in the area?
Dr. Jacky Leung is a very optimistic practitioner that aims to get a patient functionally better as soon as possible. He is very passionate on accelerating and educating each patient on the path of injury recovery and prevention. He enjoys the interaction in explaining and demonstrating how the human body mechanics work.
What are the top 3 treatments that you specialize in?
Dr. Jacky Leung delivers deep tissue massages within a comfortable pain tolerance, gives effective and controlled chiropractic adjustments, and creates unique individual exercise plans catered to the strengths and limitations of every patient.
Which cases do you enjoy treating? Why?
Dr. Jacky Leung finds the most joy in treating the general population. He enjoys taking away the pain and tension that arise from the repetitive stress of work and life. Dr. Jacky Leung is also passionate about developing an individualized treatment plan for every patient so that they can get better at their own optimal pace.
Dr. Jacky Leung's favourite area to treat are the forearms and hands. He finds that it is often an area that people forget to take care of until it has a functionally disabling impact in their work/family life.

Book an Appointment Today!
Or

Patients will be charged 50% of the treatment fee for late cancellations or missed appointments.