Yonge & Bloor | Dr. Martin Yuen, DC, RMT, C. Ped (C)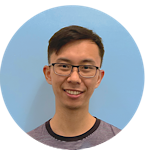 Chiropractor
Registered Massage Therapist
Canadian Certified Pedorthist
Acupuncture & Orthotics
Dr. Yuen's journey into healthcare started during his undergraduate studies at Western University. After completing his Bachelor's degree in Kinesiology, he gained valuable clinical and practical insight into direct patient care through the Pedorthics program at Western University. His experiences at Sunnybrook Hospital and various private foot care clinics provided him exposure to foot care through orthopedic braces/devices. He also worked in multidisciplinary settings which prompted his curiosity into other healthcare modalities, specifically manual therapy. He continued to further his education at Canadian Memorial Chiropractic College (CMCC) and where he obtained his Doctorate of Chiropractic degree. He is also a certified acupuncture provider through the Functional Integrated Acupuncture Certificate Program at CMCC and has a diploma in massage therapy through the Royal Canadian College of Massage Therapy. He incorporates diversified chiropractic techniques, soft tissue therapy, acupuncture and rehabilitation into his practice.
When Dr. Yuen isn't in the clinic, you can find him on the badminton courts, catching a Raptors/NBA game, or gaining new experiences (food/travel/trying something new).
Why should patients choose you as their provider instead of others in the area?
My journey as a multi-certified healthcare professional has provided me with multiple perspectives and approaches to treatment. In turn, I use that experience and knowledge to guide me in providing the best possible care for my patients. I currently use a variety of treatment modalities and will continue to expand my treatment skillset and knowledge to continually improve my quality of patient care.
What are the top 3 treatments that you focus on?
The top three treatment modalities I use in my practice include soft tissue therapy, acupuncture and joint mobilizations/manipulations. I also incorporate a variety of modalities, such as exercise rehabilitation and patient education to improve patient outcomes and prevent future re-occurrence of injuries.
What are you proud of in your practice?
I'm most proud of being able to help my patients achieve their treatment goals and getting back to doing what they enjoy better than before.
Which cases do you enjoy treating? Why?
My personal experiences with shoulder, knee and ankle injuries through sport makes treating those cases more interesting, but I enjoy treating all cases. Many cases may present similarly in symptoms but may require different approaches depending on the patient. I enjoy the process of problem solving determine the root cause of the presenting symptoms and finding the appropriate solution.

Book an Appointment Today!
Or

Patients will be charged the full amount of the treatment fee for late cancellations or missed appointments.
Please see our full late cancellation/missed appointment and late arrival policies here.