Dr. Payam Vala, DC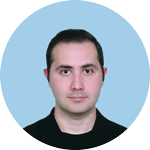 Doctor of Chiropractic
Orthotics Provider
Hours of Availability
Day - AM to PM
Day - AM to PM
Dr. Payam Vala completed his Doctorate of Chiropractic at Canadian Memorial Chiropractic College. Prior to attending Chiropractic College, Dr. Vala earned his Bachelor of Science (Honours) degree at York University in Psychology. He has further honed his knowledge and skills by taking various continuing education seminars in nutrition, rehabilitation, instrument-assisted soft tissue therapy, activator technique and massage therapy.
Dr. Vala has previously provided medical coverage for Ontario Soccer Association working with Canada Men's and Women's national soccer teams as well as Ontario Player Development League looking after athletes in various age groups.
Why should patients choose you as their provider instead of others in the area?
I believe in a patient-centered, evidence-based, holistic health care in which a team of multidisciplinary practitioners look after a patient's overall health. My aim is to work with patients in order to provide optimal care that ensures long term well being.
What are the top 3 treatments that you focus on?
Dr. Vala utilizes a variety of treatment techniques with focus on full body treatment through muscle release technique, gentle and effective chiropractic adjustments and patient-specific rehabilitation with the goal of improving function and injury prevention.
What are you proud of in your practice?
I am proud to be in a profession that gives me the ability to alleviate pain and bring smiles back to patients' faces.
Which cases do you enjoy treating? Why?
Dr. Vala is passionate about helping patients get back to what they love to do most. Therefore he enjoys working with patients from all walks of life suffering from all sorts of neuromusculoskeletal conditions.

Book an Appointment Today!
Or

Patients will be charged 50% of the treatment fee for late cancellations or missed appointments.