Patricia Drake, RP (Qualifying)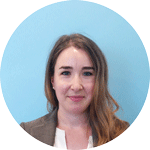 Registered Psychotherapist (Qualifying)
I am a Registered Psychotherapist (Qualifying) with over 7 years of experience as a mental health professional working for community services, hospitals, and crisis centres. I hold a Masters in Psychology and certificates in Trauma Therapy, DBT, and Adlerian Psychodynamic Therapy.
I am trained in a number of evidence-based treatments including Emotion Focused Therapy, Dialectical Behavioural Therapy, Mindfulness-Based Cognitive Therapy, and Internal Family Systems. I specialize in treating individuals and couples struggling with anxiety, depression, trauma, grief, abuse, relationship issues, mood disorders, and life transitions (for example, job loss or change in relationship status).
Many people who seek out therapy come because they feel stuck in painful patterns or emotions that are causing distress, feel overwhelmed by their emotions, experience numbness, or have trouble figuring out exactly what they feel. If this is you, you are not alone.
All of us at some point in our lives find ourselves wanting to feel differently in our relationship with our selves, our loved ones, our work, or our communities. We want to feel more joy, energy, or passion, and less sadness, anger, or fear. We want to heal from past traumas and end painful patterns that are causing distress. Every person deserves to not just cope, but thrive.
It is my role to create a safe, warm, non-judgemental space for you to explore and shift painful emotions and patterns in lasting ways.
While I draw on many theories, my practice is primarily grounded in emotion theory, or EFT. This means that through the therapeutic relationship, you will learn how to pay attention to your feelings, needs, and actions, and learn how to pause and act, rather than react. This will allow you to address the root causes of your difficulties and create meaningful transformations in patterns of emotion, behaviour, and thoughts, as well as gaining a better understanding of yourself.
If you would like more information about what emotion theory is, this brief video offers a concise summary: https://www.youtube.com/watch?v=SJOjpprbfeE
One of the most important elements of a successful therapeutic relationship is good fit between therapist and client. This is a helpful guide on some questions you can think about or ask to determine whether you and your therapist are the right fit: https://www.psychologytoday.com/ca/blog/supersurvivors/201710/five-questions-decide-if-therapist-is-right-you
With this in mind I'm happy to provide a 15-20 minute phone consultation to see if we are a good fit prior to the first session.

Book an Appointment Today!
Or

Patients will be charged 50% of the treatment fee for late cancellations or missed appointments.