Yonge & St Clair | Dr. Julie Hwang, ND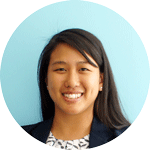 Hours of Availability
Day - AM to PM
Day - AM to PM
Which cases do you enjoy treating? Why?
I really believe that all of my patients deserve the best possible health outcomes. I enjoy helping my patients through navigating the health care system, this usually involves chronic disease or complex cases, or those who are unsure of how to access care. Clinical cases I like to treat include sports injuries including head trauma, anxiety and mental health (depression, nervousness), neurological conditions (headaches, seizures), and chronic autoimmune disorders, hormonal conditions and skin disorders (rashes, eczema, psoriasis). I always offer a free 15 minute consultation to ensure that my skills & approach will be best able to serve my patients.
What are you proud of in your practice?
I'm most proud of my attention to detail and providing a safe, caring, sustainable care for my patients & community. My international experience at a cancer clinic in Denmark as well as research experience in Singapore, in addition to my non-profit work with environmental health issues in the community keeps me up to date with the current issues.
What are the top 3 treatments that you specialize in?
I practice a variety of treatments including western herbal medicine, clinical nutrition, and acupuncture & Traditional Chinese Medicine. I treat the whole person and look for the root cause, integrating all treatments with current diagnoses and treatments.
Why should patients choose you as their provider instead of others in the area?
I am a Naturopathic Doctor with a broad range of experience with conditions treated.

Book an Appointment Today!
Or

Patients will be charged 50% of the treatment fee for late cancellations or missed appointments.