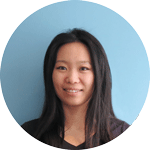 Hours of Availability
Mon, Wed & Fri 7AM to 8PM
Tue & Thu - 7AM to 10AM
Sun - 7AM to 7PM
The pelvic floor refers to a group of muscles that sit in the pelvic inlet, like a hammock, and serves five critical functions in the body. The pelvic floor is one of three core stabilizers, contributes to continence control, has a role in sexual function & pleasure, acts as a 'sump-pump' to regulate the flow of liquids around the pelvis, and supports the pelvic organs.
When there is injury or dysfunction to the pelvic floor, whether it is due to trauma, pregnancy, menopause, pelvic or abdominal surgeries, cancer treatments, or falls, one can experience a number of problems such as pelvic girdle pain, incontinence, low back pain, pain during sex, prolapse, and many other symptoms. Unfortunately, these conditions are underserviced and are also kept secret due to feelings of embarrassment and due to their 'taboo-nature'. Luckily, more and more people are talking about pelvic floor physiotherapy, doctors and midwives are starting to make referrals for this service, and some universities are teaching physiotherapy students the skills to practice in this realm of physiotherapy. In France, pelvic floor physiotherapy is standard practice and paid for by the gevernment for post-partum care.
1) How much are the pelvic health physiotherapy sessions?
For an initial one-hour assessment, we charge $135 and from there on you and your physiotherapist will create a custom-tailored treatment plan consisting of either 30 or 45 minute follow-up sessions, $90 and $105 respectively. Please look at the "Rates" page to find out the rates of all the services we offer.
2) Can I be assessed or receive treatment while on my period?
Yes. Being on your period does not hinder the assessments or treatments that the pelvic floor physiotherapist practices. However, if you do not feel comfortable you may change your appointment time but please try to give us at least 24 hours to reschedule the appointment.
3) Can I bring my baby or toddler with me to the session?
Yes, you may. We can accommodate to have your baby in the room while you receive your physio session.
4) What should I expect when I come in for my initial 60 minute pelvic floor assessment appointment?
We begin all our sessions with signing of an electronic consent form to give you an idea of what the session entails. Consent will be continue to be ongoing, however, this is the perfect time for you to address any immediate concerns and questions for your pelvic floor physiotherapist. We will do our best to respect any specific cultural-related restrictions to make you feel comfortable during each session. We then start with a subjective interview which contains many questions of a personal and sensitive nature related to sexual health, bowel and bladder function, orthopedic injuries, and medical history. We ask that you answer as openly and honestly as possible for us to gain a better understanding of your condition.
We then follow this interview with an objective global assessment focussed on your posture, mobility, strength, flexibility, and stability of the low back, pelvis, sacroiliac joint and hips. Then followed by an external and internal-digital vaginal and/or anal examination to be able to reach the three layers of the pelvic floor musculature.
5) Is the internal assessment/treatment required for pelvic floor physiotherapy?
To gather a full understanding of the integrity of the pelvic floor muscles, the gold standard is to include both an internal vaginal and anal examination for women and an internal anal examination for men. However, with this said, there are a lot of treatment techniques that can be performed externally for certain pelvic floor-related conditions and can have good results. Keep in mind though that without an internal examination there is a 'piece of the puzzle' missing when we put on our 'detective hats' as physios and as we're trying to come up with a clinical impression of what could be the root of the problem. Thus, it is really to your benefit that the physiotherapist assesses in a global, external, and internal manner to gather a full understanding of the condition, dysfunction, and/or source of pain.
6) Do I need a Doctor's referral before I see the pelvic floor physiotherapist?
No. Pelvic health physiotherapists are primary health-care providers so you can call us to book an appointment right away! Physiotherapists are trained to recognize any red flags during the initial assessment and future visits, so if you do present with any red flags, the physiotherapist would refer you to a doctor right away.
7) What is pelvic health physiotherapy's scope of practice?
Have you ever been diagnosed with or are currently suffering from any of the
following conditions:
• Vulvodynia
• Vestibulodynia
• Vaginismus
• Dyspareunia
• Stress/Urge/Mixed/Functional/Overflow Urinary Incontinence
• Fecal Incontinence
• General Pelvic Floor Weakness
• Interstitial Cystitis
• Pudendal Neuralgia
• Persistent Pelvic Pain
• Levator Ani Syndrome
• Piriformis Syndrome
• Coccydynia
• Post-prostatectomy incontinence
• Pain, incontinence, or sexual dysfunction post-oncology treatments (Radiation,
Pelvic/Abdominal Surgeries, chemotherapy)
• Pelvic Organ Prolapse
• Chronic constipation
• Pre/Post-Natal Rehabilitation
• Pregnancy-Related Pelvic Girdle Pain
• Diastasis Recti
If you answered YES to any of the above questions, problems with your pelvic floor
muscles, fascia, or nerves may be contributing to your symptoms/pain. Pelvic floor
physiotherapy may be of benefit to you.
Make an appointment with Jane our pelvic health physiotherapist!
Book an Appointment Today!
Or

Patients will be charged 50% of the treatment fee for late cancellations or missed appointments.