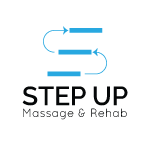 Registered Massage Therapist
Hours of Availability
Day - AM to PM
Day - AM to PM
Keegan has completed a BSc. Kinesiology degree at Brock University and graduated from Sutherland-Chan School of Massage Therapy, both with honours. Through his academic and practical endeavors Keegan has vast experience working with a variety of client populations, using massage therapy modalities to treat musculoskeletal and joint related issues in order to improve client's functional capacity.
Why should patients choose you as their provider instead of others in the area?
I am an advocate for the rehabilitative sciences and thoroughly endorse the benefits of manual therapy. My training in kinesiology and massage therapy has grounded an extensive knowledge in functional anatomy, injury diagnosis/prevention/treatment and exercise prescription as part of my foundation. My experience in both theory and practice has provided me with a means to continuously improve the health and wellbeing of client's through manual therapy.
3 treatments you special in?
Myofascial and Trigger Point Release Therapy, Deep Tissue Massage and Relaxation Massage
These treatments can be used together or separately in treatment in order to improve mobility by reducing muscle tension and stiffness, but most importantly can relieve pain and discomfort.
What are you proud of in your practice?
I get a sense of professional pride when I am able to improve client's quality of life, whether that is by alleviating pain, tension and/or restriction within the body.
Which cases do you enjoy treating? Why?
The best cases in practice are those where the therapist is able to directly address the client's requests and resolve their issues. I enjoy being able to develop individualized treatment plans for patients that most effectively tackle their needs.

Book an Appointment Today!
Or

Patients will be charged 50% of the treatment fee for late cancellations or missed appointments.