Henry Clafin, RAc, RTCMP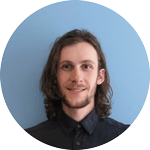 Registered Acupuncturist
Registered Traditional Chinese Medicine Practitioner
Hours of Availability
Day - AM to PM
Day - AM to PM
Henry Claflin is a registered acupuncturist and TCM practitioner. Henry graduated from a 3,600-hour diploma program at the Institute of Traditional Medicine with extensive training in acupuncture, herbal medicine, tui na medical massage, and nutrition. After graduating, he interned in integrative cancer care and reproductive health clinics in Toronto, before heading to China for a year-long advanced clinical training. Henry studied with the world-renowned acupuncturist Dr. Wang Ju-yi and interned with his senior apprentices, with whom he learned an exceptional system of diagnosis and treatment rooted in 2,000 years of clinical experience. Henry returned to Toronto to enter private practice and to continue to deepen his understanding of the rich medical tradition of ancient China.
Why should patients choose you as their provider instead of others in the area?
I take a holistic, classical Chinese approach to medicine that draws on a wide range of tools and techniques to help you as you are in this moment. Classical Chinese acupuncture understands illness as imbalances in physical, emotional and social environments. By looking at all of the causes of disease and treating the root of the imbalance, your body and mind are guided to respond to your surroundings with resilience and harmony.
What are the top 3 treatments that you specialize in?
Using acupuncture, moxibustion, cupping, and massage, I primarily focus on treating:
Cancer Care (improving healthy immune function, boosting energy, easing the side effects of chemotherapy and radiation, treating cancer pain, preparing for and recovering from surgery)
Psycho-Emotional Conditions (depression, anxiety, insomnia, addictions)
Chronic Pain (migraine, fibromyalgia, arthritis, sickle cell anemia, low back pain, knee pain)
Dealing with stress is key to treating many health problems. Acupuncture turns off our fight-flight response and settles the body into a relaxed state where it can begin to heal itself. Lifestyle recommendations, meditative movement exercises, and nutritional counseling play important roles alongside acupuncture sessions, extending the positive impacts and empowering you to take charge of your health.
What are you proud of in your practice?
I am in awe of the body's natural ability to heal and recover, but sometimes, that healing mechanism stumbles, one or more systems of balance tip too far, and symptoms of dysfunction appear. Eastern medicine is a powerful tool to bring you back into balance and allow your body and mind to do what they are designed to do. I am always grateful to be able to play a part in restoring balance and ease to someone's life.

Book an Appointment Today!
Or

Patients will be charged 50% of the treatment fee for late cancellations or missed appointments.